---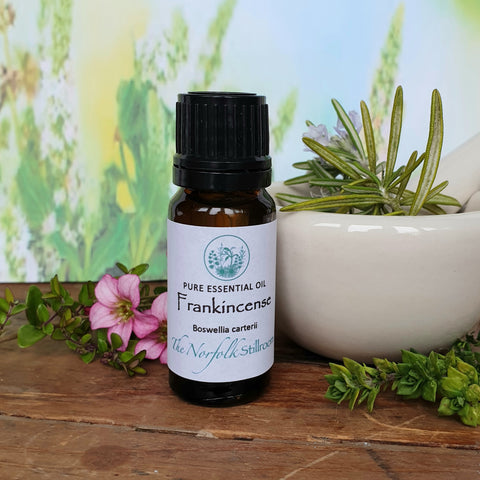 Frankincense Essential Oil 10ml
---
...this rejuvenating essential oil is often used to help you find inner peace and calm. Earthy, warm and spicy, it's great for asthma and as an expectorant for chesty coughs. Said to be good for rejuvenating the skin if mixed with a carrier oil and has anti-inflammatory properties...
Uses
-add a few drops in water for an Oil Burner
-add a few drops to a bath
-add 2-3 drops per 10ml carrier oil for massage
Precautions
As with all essential oils we recommend not using during pregnancy
Keep away from children
Do not apply undiluted to the skin 
Country of Origin
Somalia
Latin Name
Boswellia carterii
Products we also recommend for you;
Use a couple of drops of Frankincense oil in our Oil Burners to delicately scent the room.