---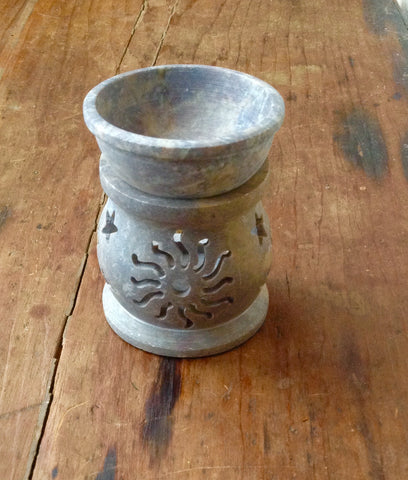 Sun and Stars Oil Burner
---
...relaxing, calming, Oil Burners delicately scent the room with whatever fragrance takes your mood
 Made from the finest quality Soapstone. The top dish is a separate piece for easy cleaning.
Approx. 7.5cm x 5.5cm 
Uses
Add a few drops of an essential oil in the top of your Oil Burner with some water. Oil Burners are also great to use with Wax Melts.

Precautions
Place the Oil Burner on a heatproof mat
Ensure that there is sufficient water in the container above the burner
Use good quality tea lights
Never leave unattended
Keep out of reach of children
 ...as with all natural products, each one is unique so colours may vary.
Products we also recommend for you;
---
More from this collection